Tilt and Swivel 32" to 50" TV Slatwall Mount
Tilt, turn, and swivel your TV any way you'd like with this premium slat wall mounting solution!
Description
Whether in a classroom, industrial setting, office space, or any other sort of professional environment, the Slat Wall TV Mount Pro is an accessory created exclusively for slat wall mounting and can be best described as providing extraordinary capabilities without complexity.
TVs up to 50" in size and weighing no more than 44 lbs. will look great and function even better when supported by this mounting solution. The handsome black aesthetic will look right at home in any locale, while the robust offering of features is enough to make you consider outfitting your entire office with these units! Enjoy benefits such as 90° effortless rotation that allows for portrait and landscape viewing, a lifesaver that eliminates endless scrolling for multi-page documents, 115° of tilt (-90° backwards/+25° forwards), full 180° swivel, and optional dynamic height adjustment of up to 9.4" to allow for the ultimate in workplace ergonomics, alongside a minimum depth of 4.4".
This mount is compatible with slat walls with a groove edge thickness of 0.079" - 0.35" and spacing of 1.27"- 6". Installation is quick and easy, and supports VESA patterns 75 x 75 and 100 x 100, 200 x 100 and 200 x 200, 300 x 300, 400 x 200, 400 x 400.
If your days at work or school call for extended periods of viewing a TV, make sure it's one that's mounted with the Slat Wall TV Mount Pro!
Features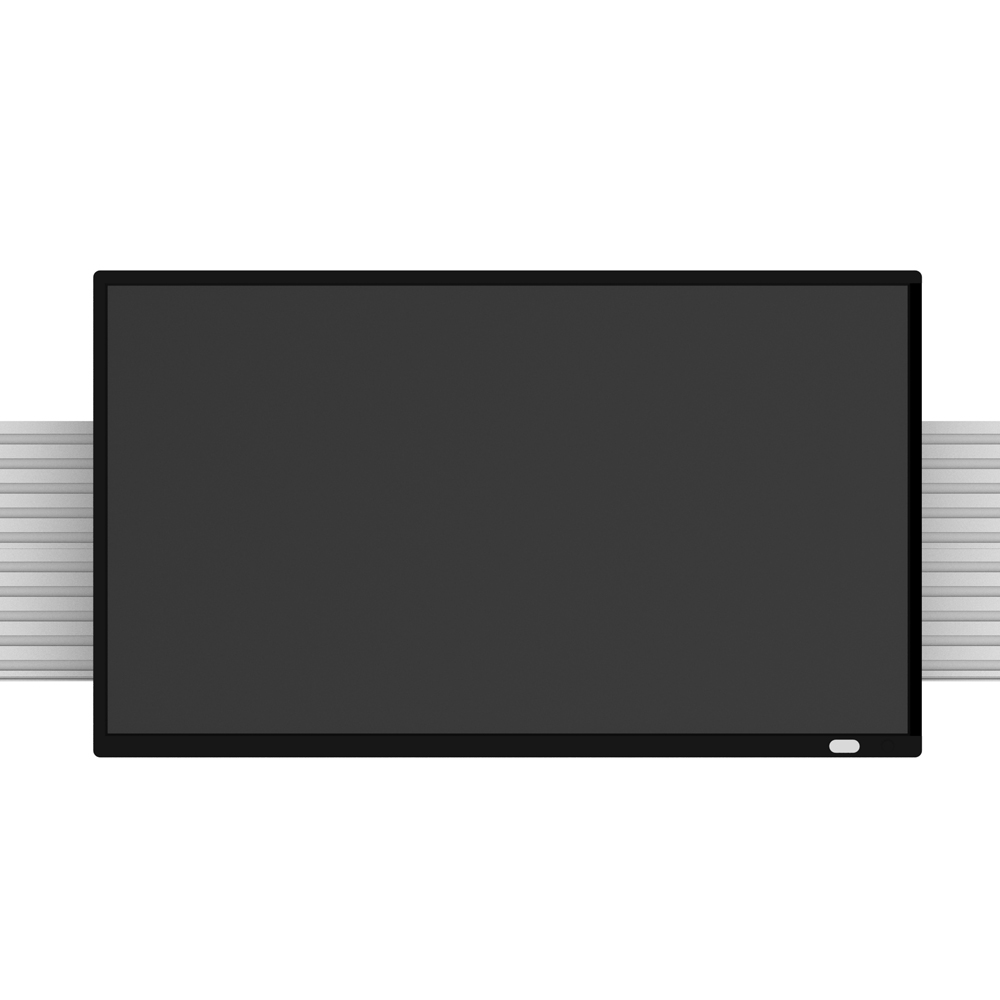 Comfort & ergonomics easily adjust by hand with 115° tilt & rotate 90 degrees for vertical portrait viewing
Low profile makes it perfect for space-constrained areas
Quick-release/attachment mounting head to assist with multiple installations
Polished aluminum construction offers greater durability and enhanced aesthetics
Designed for extended use and easy disassembly at the end of the products life
Swift and easy movements and adjustments
Easy installation and dis-installation
Solid Aluminum die-cast construction
The simple and cost-effective TV brackets
Environmentally friendly - material usage is considered
Height Adjustment Range: 9.4" dynamically with Front-end Adjuster (FVL-S1) option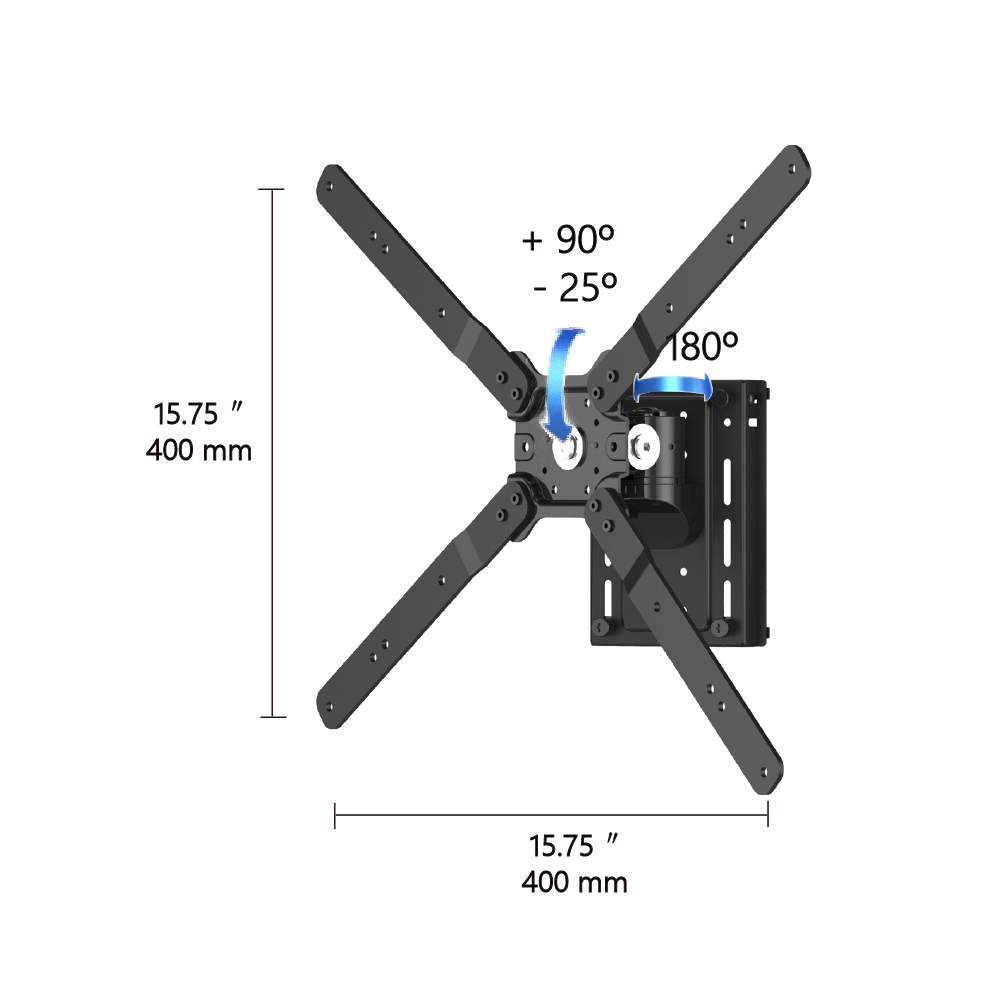 Fits TV Sizes

32" to 50" Flat panel screen

Weight Capacity

Supports up to 44 Lbs (20 Kg)

VESA Mounting Hole Pattern

75x75, 100x100 and 200x100 or 200x200, 300x300, 400x200 or 400x400 hole pattern

Rotation

90° Landscape / Portrait

Tilt

115°, Backward -90°, +25° Forward

Swivel

Max 50°

Height Adjustment Range 9.4 inch (238 mm) dynamically with Front-end Adjuster (FVL-S1) option
Minimum Profile From Wall

4.4" (112 mm)

Maximum Extension

4.4" (112 mm)

Compatible Slatwall

Universal

Color

Glossy Black